TFLC Check Presentation to Churches Touching Lives for Christ
The Board of the Temple Founder Lions Club recently directed that our budgeted $1,500 donation for food pantries be given to Churches Touching Lives for Christ in Temple. The check was presented recently to Jim Hornsby, Director of CTLC.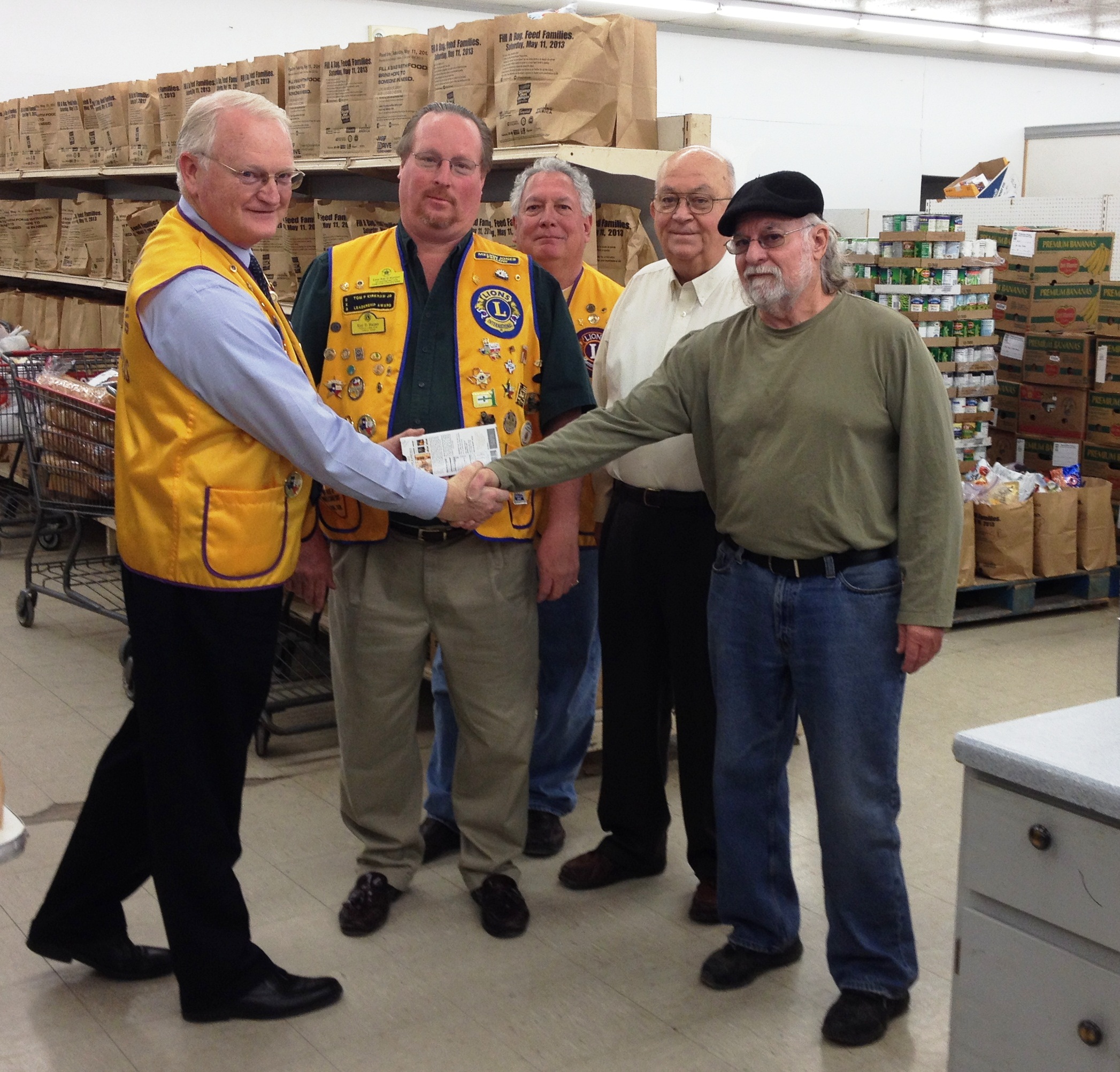 Salvation Army Bell Ringing on December 14.
Thanks to those members who helped with the bell ringing for the Salvation Army Red Kettle on December 14, 2013.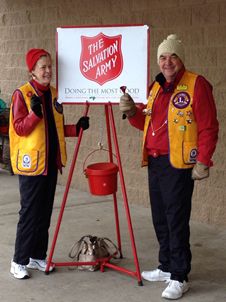 Christmas Float a Winner--Again!!
Our entry into the Temple Christmas Parade was again the first place winner!! Congratulations to those Lions who helped construct and display the float for the parade. The effort was led by 3rd VP Randy Sepulvado and Community Service Chairman Bill McCoy. Others helping or donating time and resources to the float were Lions Ron Kasberg, Tex Burrows, Corina Lang, Rayford Lang, Roy Long, Richard Sawyer and Carol Sepulvadol. Walkers included Mike Hamby, President, Jamey Secrest, Michelle Fettig, Dr. & Mrs. Gary Gosney, and Dr. Scott Moger. Elves were Liam Bro, Reagan Bro, and Garrett Humphrey.
TFLC Links
Additional Links
Upcoming Events
April 02: Wednesday Noon Club Meeting, Noon
April 05: Fine Arts Festival Hamburger Booth, 10:00am - 5:00pm
April 07: Executive Committee Meeting, Noon
April 09: Wednesday Noon Club Meeting, Noon
April 11-13: 2-X3 District Convention
April 14: Board of Directors Meeting, Noon
April 16: Wednesday Noon Club Meeting, Noon
April 23: Wednesday Noon Club Meeting, Noon
April 30: Wednesday Noon Club Meeting, Noon
May 5: Executive Committee Meeting, Noon
Updated